Regular price
Sale price
$28.00 AUD
Unit price
per
Sale
Sold out
A set of 2 taper candles with an octagon profile.
Made from 100% beeswax. 
Burn time approximately 9 hours per candle.
The candle has an octagonal profile all the way along the body, with a pointed  top. 
They fit most regular taper candle holders.
Candles are unscented, but have a faint honey aroma that is a natural characteristic of beeswax. 
Beeswax has many health benefits, but most notable is that it is air purifying - as the candle burns, the negative ions from the beeswax attaches to positive ions (which include dust, mold, mildew), leaving your space cleaner and healthier.
Dimensions: approximately 1.9cm W x 25cm L
The natural beeswax candle has a warm yellow colour. Please keep in mind, colours may differ depending on your device's screen.
Candle Care:
- Trim your candle wick to approximately 5mm (1/4 inch) before each burn.
- We recommend burning for a maximum of 2 hours each time you use them.
- We recommend cleaning off any dust or residue before burning, to keep the wax clean.
- Ensure the candle is well fitted and standing up straight in your candle holder before burning. For extra security, we recommend a "wax button" created by letting the candle wax melt slightly and tipping some of the melted wax into the candle holder to act as a glue for the candle's base.
- These taper candles are not drip-free. Some dripping may occur (which, we find is aesthetically pleasing) so please ensure you are burning it over a protected surface. Beeswax is relatively easy to clean off by applying a warm cloth or chipped off with a hard object.
- Discontinue use once the candle reaches approximately 5cm in length.
- Burn on a non-flammable surface, away from flammable objects and fabrics.
- Over time, beeswax can develop a matte film over the surface which is called 'bloom' and is natural and merely superficial. If you would like to 'remove' the matte look, simply give the surface a light wipe with some tissue or soft cloth. 
View full details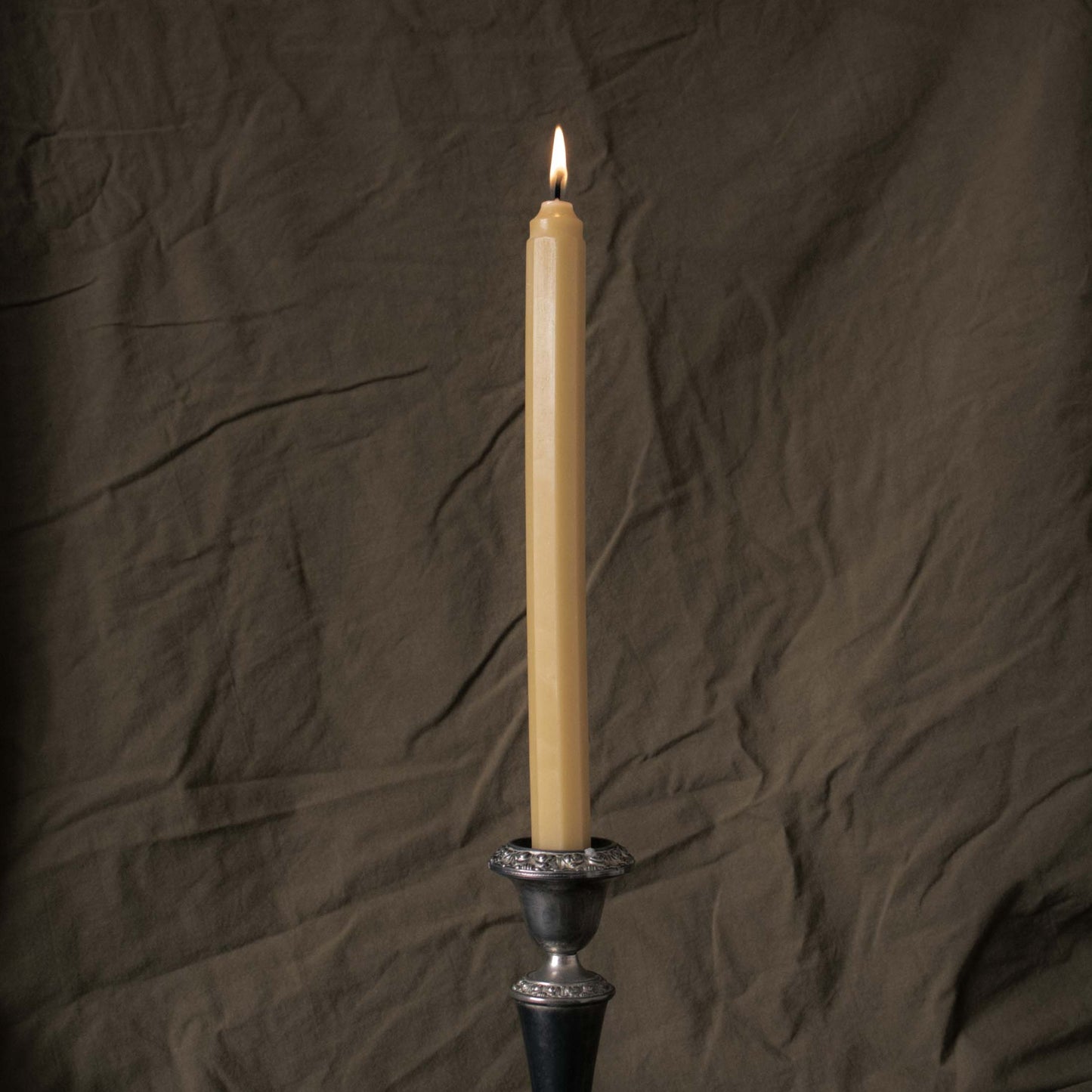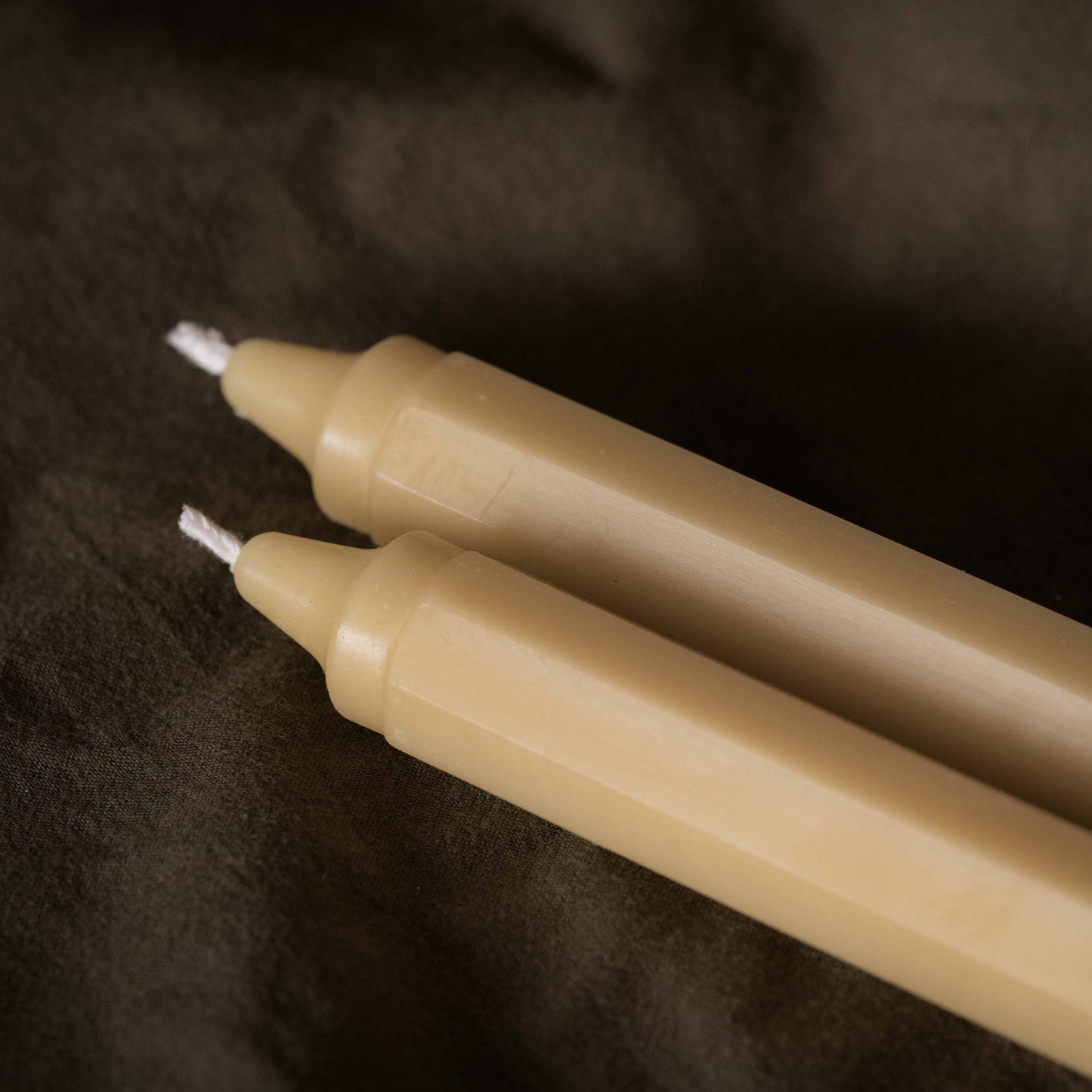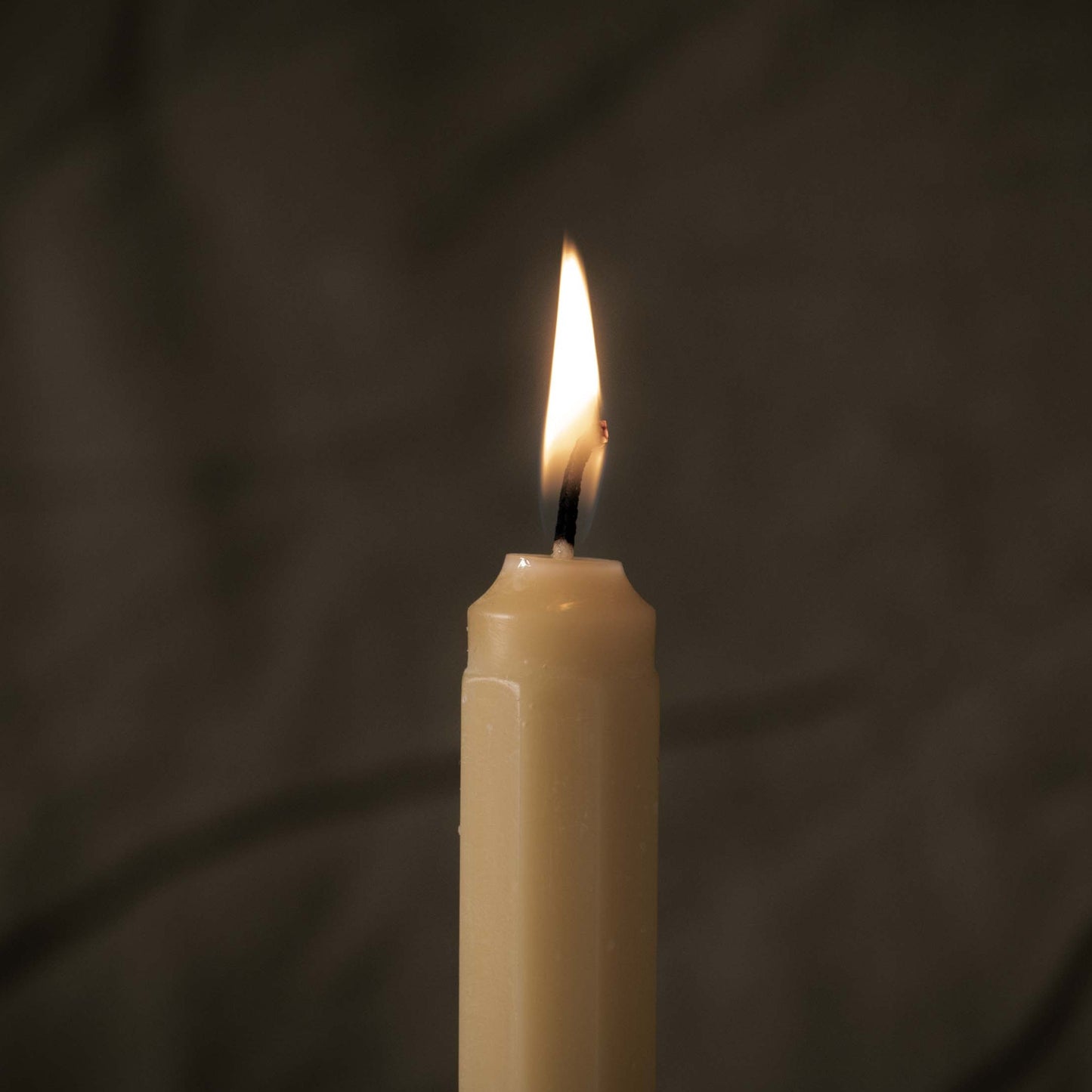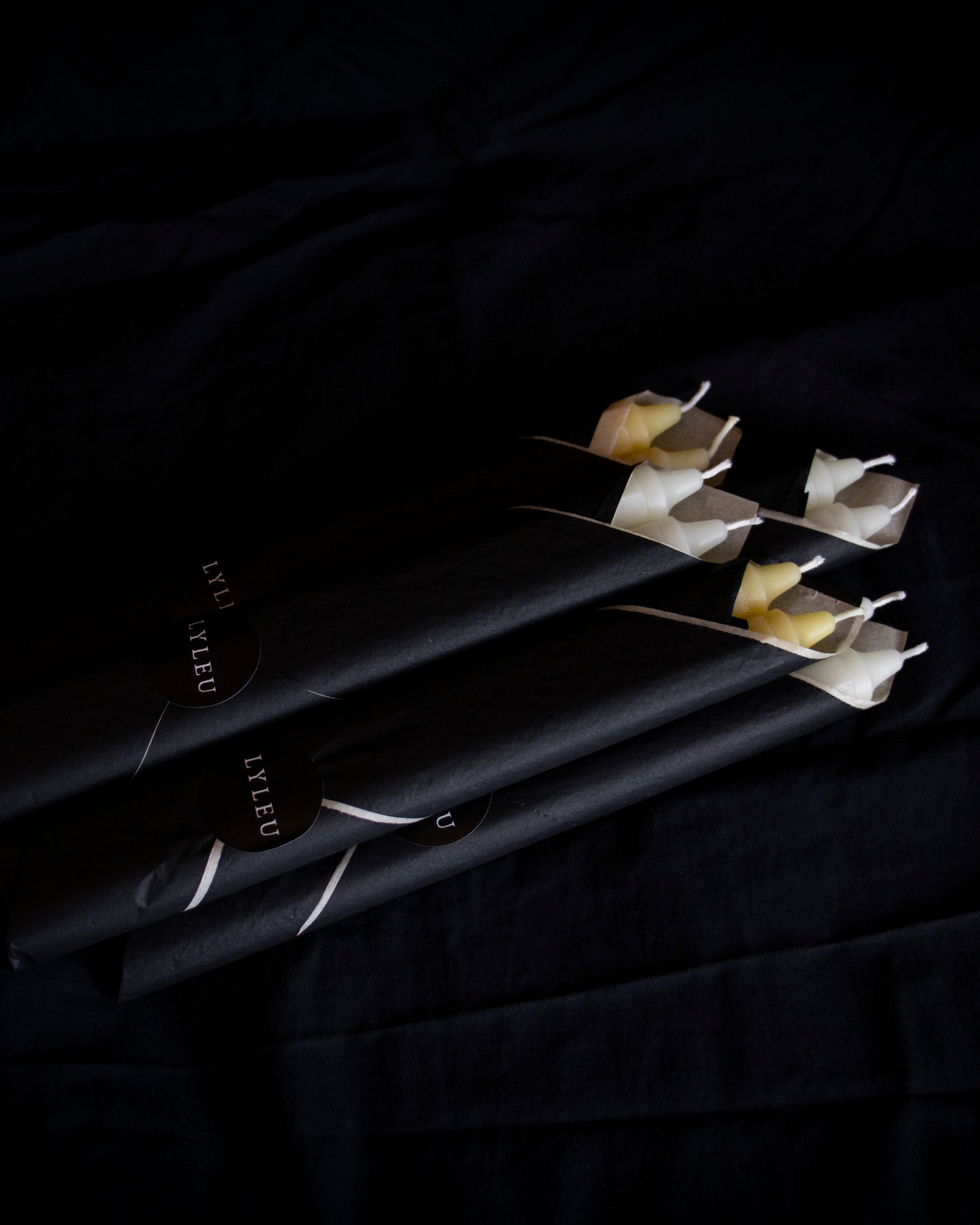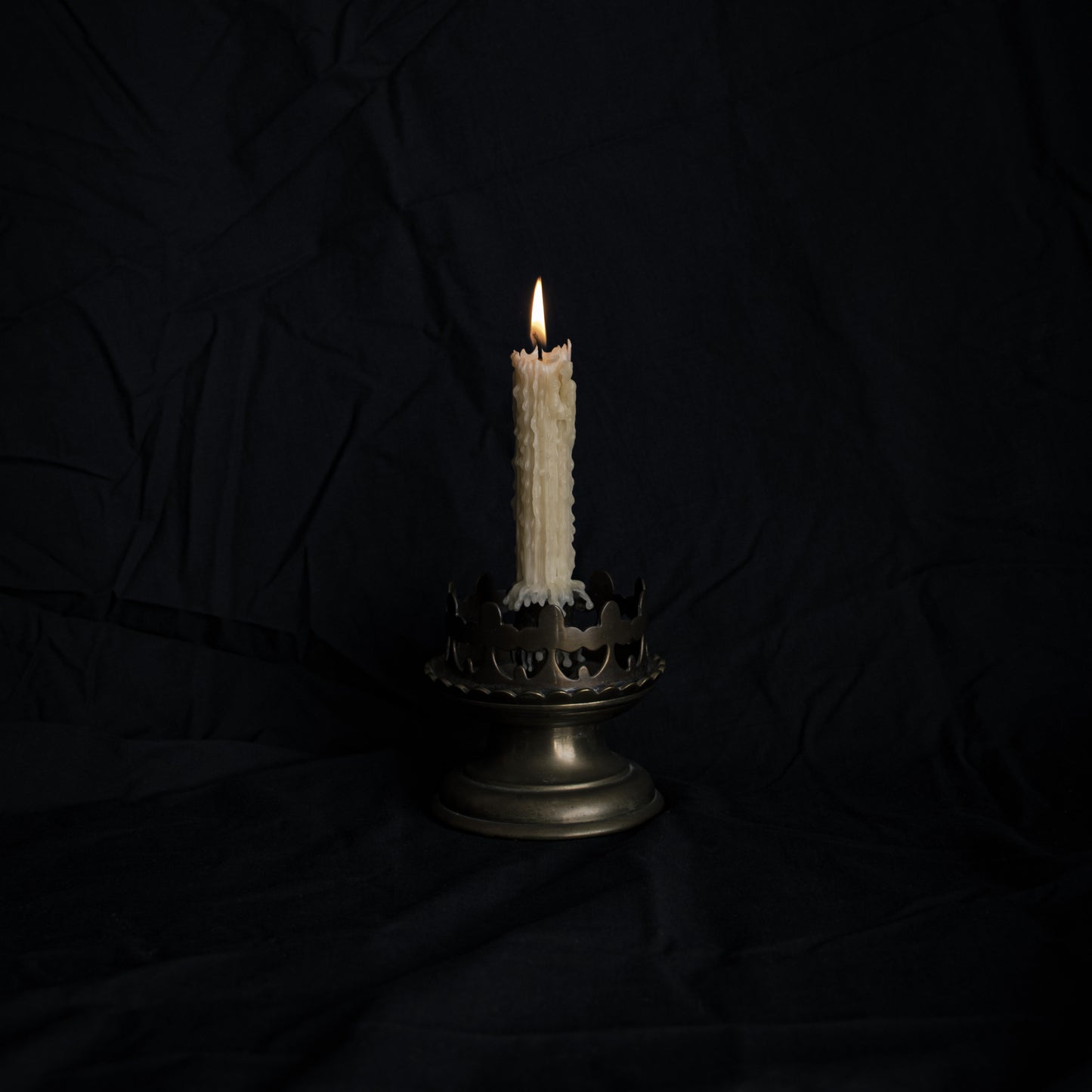 Collapsible content
Ring Sizing

If you already wear rings, simply measure the internal diameter of the ring that fits the finger you want to wear your Lyleu ring on, match it to any of the AUS/UK sizing letters and select the size in the product drop-down menu. If you need to select OTHER, please enter in the Notes at checkout. If you know your size in UK or US sizing, simply convert it to the number or letter next to it. For more detailed instructions, please see the

Ring Sizing

page.