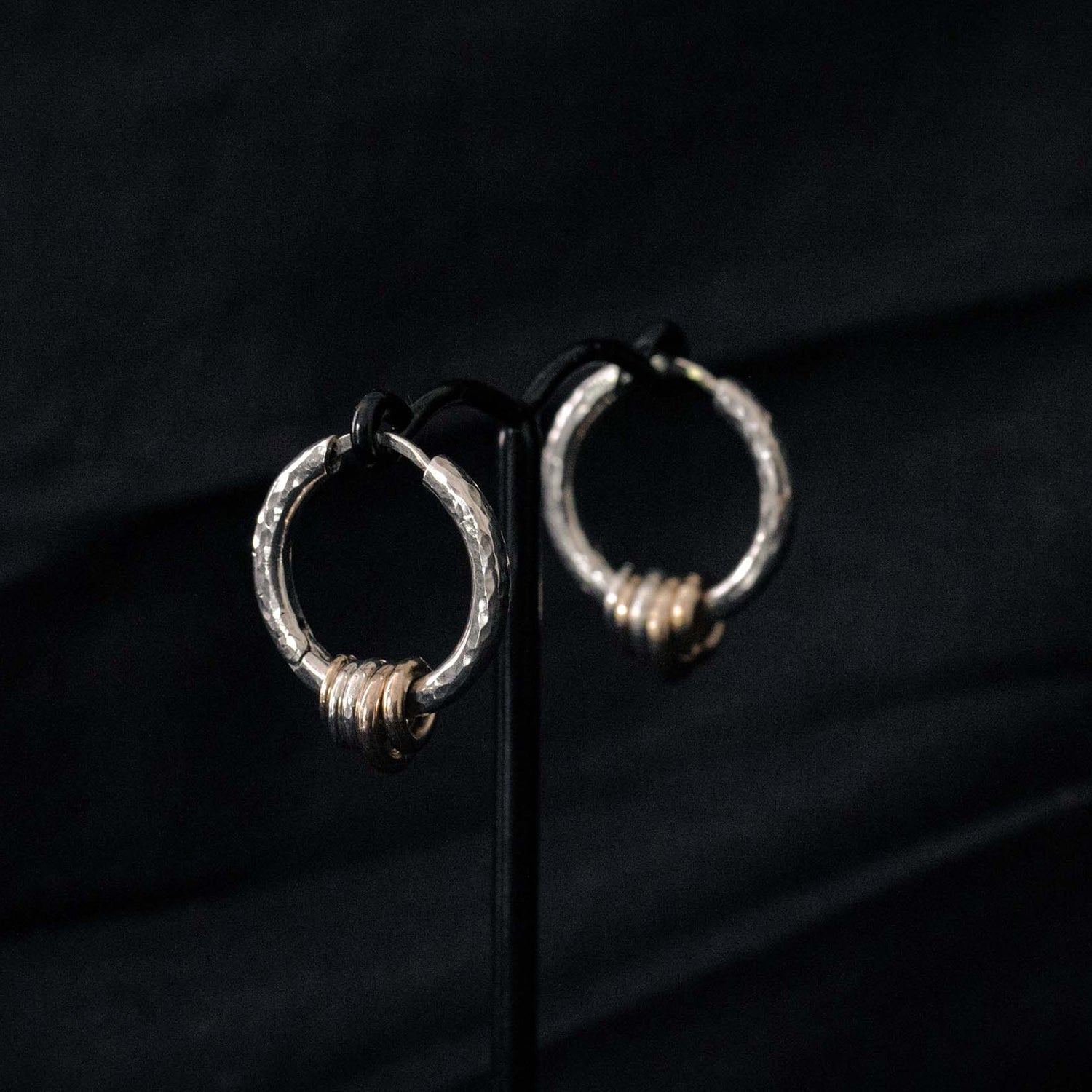 Created for Kenji, 2021
Bespoke Sterling Silver huggie earrings with hammered texture, with Sterling silver and 9ct Yellow Gold removable rings.
Created for Molly
Bespoke wedding ring, 2020

18ct White Gold with leaf details and bride and groom's initials (M on one side and P on the opposing side).

Bespoke bridal earrings, 2020

Bespoke Sterling Silver teardrop earrings with lab grown round cut Emerald.

Custom Decima ring, 2022

Customisation on the Decima ring; sterling silver with lab-grown Emerald.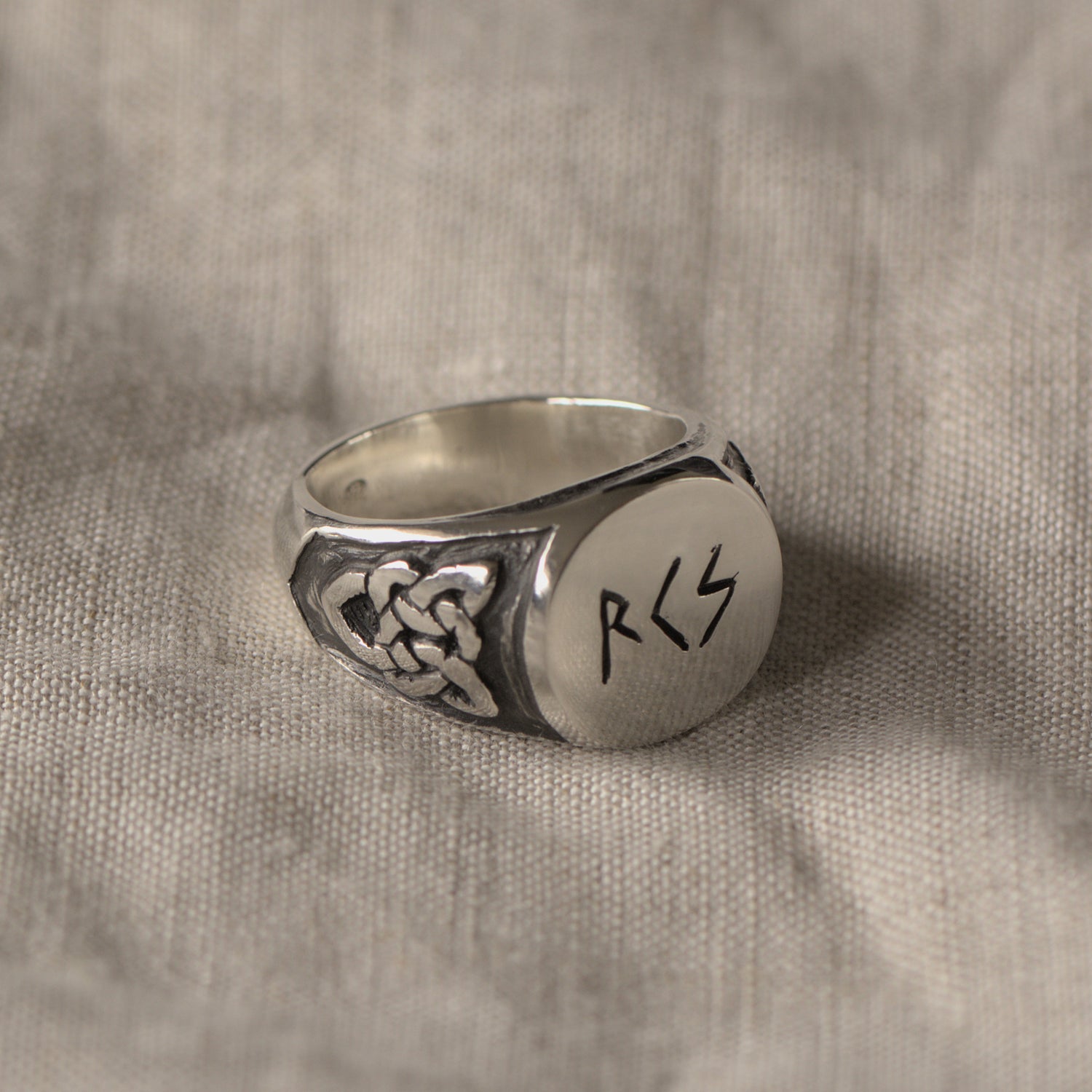 Created for Vanesa, 2022
Bespoke Sterling Silver signet ring with Viking knot and Futhark Rune symbol details.
Created for Sarah, 2020

Bespoke Sterling Silver wedding ring featuring leaf shaped shoulders and engraved initials and details, with client's own round cut diamond.

Created for Zola Jesus, 2019

Bespoke 9mm diameter hoops in oxidised Sterling Silver with surface texture.

Created for Stella, 2019

Bespoke 20mm oxidised Sterling Silver hoop stud earrings with hammered surface texture.